TIM JENNETTE - CHAIR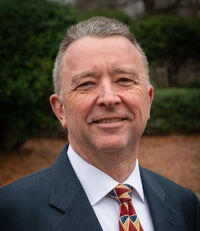 Tim Jennette is a Vice President of Commercial Lending for Loyal Trust Bank, headquartered in Johns Creek. He has spent his entire career in banking and finance and relocated to Atlanta from Louisville, KY in 1995. In his over 30-year career he has worked for banks of all sizes ultimately focusing on community banking.
He is a graduate of the University of Louisville where he received a bachelor's degree in Finance and a Master's Degree in Business Administration. He and his wife live in Johns Creek. They have two grown daughters. Tim was a member of the original Board of Directors for the Johns Creek Chamber, and the original Board of Directors for the Johns Creek Foundation. He previously served as Chairman of the Johns Creek Planning commission, a member of the Comprehensive Land Use Plan Committee, and member of the City's first Charter Commission. He is active in his church, Johns Creek United Methodist Church and sings in the choir, also a member of the Johns Creek Chorale. He is an avid runner and enjoys golf, yard work, and travel.
BETSY LIERMANN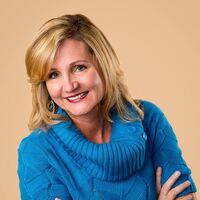 Betsy Liermann of Crye-Leike Realtors is The Healthy Choice in Real Estate serving Johns Creek and surrounding areas. Prior to her career in Real Estate, Betsy spent nearly 20 years in software sales and management, 8 years starting and building her own local franchise with her husband, and several overlapping years in the health and wellness space helping her clients be healthier through the use of superior natural nutritional supplements and removing toxins from their homes.
Through her experience in the corporate world selling to C-Level executives and managing a sales team, then building a small business from scratch to sell it profitably, as well as one on one health counselling, Betsy has honed the skills of listening for understanding, negotiation for win-win results as well as has developed a great network of resources that she can share with her clients. Betsy focuses on representing both Sellers and Buyers with about a 50/50 split between the two. Having lived in the Johns Creek, Suwanee, Alpharetta, Cumming area for over 20 years, Betsy is familiar with the real estate market, schools, and the unique attributes that make our community special.
Betsy has been a member of the Johns Creek Chamber of Commerce for over ten years and serves as Membership Chair and as an Ambassador. She has been married over 30 years to Mike Liermann, has two adult children, a grand puppy, and attends of North Point Community Church.
WHITNEY BRYANT - PAST CHAIR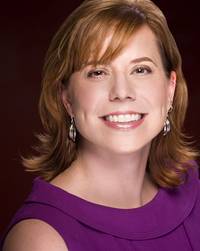 Whitney Bryant (CFP, CRPC) is an investment advisor with Financial Strategies of Georgia, specializing in retirement planning and investment management for individuals and small businesses. As a CERTIFIED FINANCIAL PLANNER professional Whitney's mission is to help clients achieve their financial goals using holistic review and planning strategies. Securities and Investment Advisory services offered through ING Financial Partners. Financial Strategies of Georgia is not a subsidiary of nor controlled by ING Financial Partners.
A native of Atlanta, Whitney graduated with honors from The University of Georgia, where she met her future husband, David. They became members of Perimeter Church after moving to Johns Creek in 2003 and are now the proud parents of two boys, James and Matthew. Whitney has played soccer for 30 years and is an avocational photographer.
VISHUCHI PATELL - TREASURER
KELLI BUCHWALD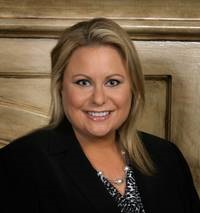 Kelli Buchwald is Community Relations Manager for Northside Hospital, where she promotes Northside's community services, sponsorships, special events and educational programs. Prior to joining Northside, Buchwald held high profile corporate communications management positions at General Electric, BellSouth and Blue Cross Blue Shield.
Buchwald has been on the Board of Directors for the Johns Creek Business Association since 2005, and was the organization's President in 2008. In addition, she is on the Boards of Directors of the Rotary Club of Johns Creek (Vice President), the Johns Creek Chamber of Commerce, Leadership Johns Creek and the Johns Creek Arts Center. She was named a "Rising Captain of Industry" from Forsyth Co. News in 2005, and is a graduate of the 2006 Leadership Forsyth Class.
Buchwald grew up in Orlando, Florida, and attended the University of Central Florida and the University of Florida. She has a B.A. in Journalism with a specialty in Advertising and Public Relations.
JIM BENNETT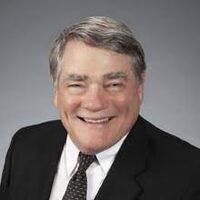 KELLEY CODY-GRIMM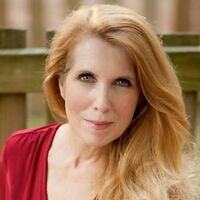 Kelley has been an Aflac agent for four years. She enjoys bringing great benefits to large and small businesses alike who want to offer their employees peace of mind with policies that pay them directly if they are sick or injured.
Before Aflac, Kelley worked in the non-profit industry for over 25 years creating award-winning galas, obtaining grants, major gifts, and coordinating volunteers. Her events have won Best Charity Event five times from Gwinnett Magazine.
Kelley studied at Florida State University and Florida International University and has a Bachelors degree in English.
In her spare time, Kelley enjoys writing. Her screenplays and a produced pilot have been official selections in various national and international film festivals. One of her scripts won Best Comedy at the Georgia Shorts Film Festival. She also teaches acting and improvisation for Acting Out Studios.
Kelley has the most fun hanging out with her husband Max, with whom she's shared over 30 incredible years, and her two daughters Amber and Danielle, who are also writers.
ED DENSMORE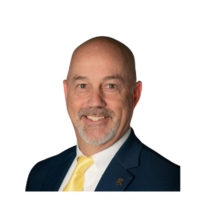 Johns Creek City Council appointed Ed Densmore as City Manager in March 2020. He was appointed to serve based on his proven leadership and his expert knowledge of the administration of the City of Johns Creek.

A Michigan native, Densmore was appointed Police Chief with the launch of the JCPD in 2008. Prior to that, he served as Alpharetta's Police Chief, having been on that city's force since 1996, rising through the ranks.

He began his law enforcement career in 1992 on patrol with the Decatur Georgia Police Department.

Densmore holds a B.S. in Criminal Justice from Michigan State University, and is a graduate of the Command College at Columbus State University and the FBI National Academy.
STEPHANIE DONALDSON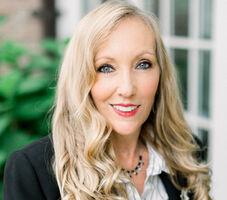 SHAY FOLEY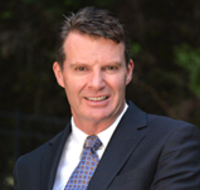 RENDER FREEMAN - Past Chair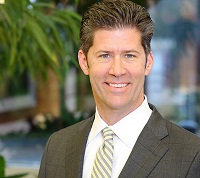 Render has dedicated his legal career to helping injury victims hold wrongdoers financilly responsible for their carelessness. As a trial attorney, Render has a broad range of experience in litigating complex disputes, including wrongful death, person injury, products liability, motor vehicle and trucking collisions, medial malpractice and more. Before joining Andersen, Tate & Car, P.C. in 2005 he practiced with an Atlanta firm for eleven years where he rose to partnership.
Render was born and raised in Atlanta. During his third year of law school, he was a visiting student at Brooklyn Law School in Brooklyn, New York where he studied securities law and commercial transactions. He and his family have resided in Johns Creek since 1995 where he is an active member of the Johns Creek Presbyterian Church.
CHARLES GRIDLEY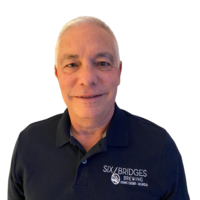 Charles Gridley is co-owner of Six Bridges Brewing with son Clay since 2018. Charles graduated from Georgia Tech in 1978 with a Bachelor's Degree in Chemical Engineering, and a Masters Degree in Manufacturing from Brigham Young in 1995. Charles has worked in a number of manufacturing industries for 40+ years.
Charles enjoys working every day with his son at the brewery, making a great product, making new friends, and giving back to the community. Charles is a member of the Johns Creek Rotary Club, and the Chamber of Commerce for Johns Creek, North Fulton, and Forsyth County.
Charles and his wife Lein Mei live in Hoschton, GA. They have 4 adult children and a grandson Carson.
STACEY GROSS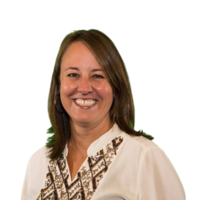 Stacey Gross, CTC, graduated from the University of Georgia with a BBA in Management and she currently resides in Gwinnett County with her husband and three teenaged girls.
Stacey has worked in the Hospitality and Tourism industry for over 20 years in various capacities, starting at a hotel front desk clerk right out of college. She moved into wedding and social event planning, event facility management, and corporate event planning during her career. Stacey has spent the last 10 years as a travel advisor, researching destinations for travelers to explore and planning itineraries to create memories to last a lifetime.
Stacey is excited to have made the shift into the destination side of the tourism industry by joining the Johns Creek Convention and Visitors Bureau as Executive Director in June 2020. She knows what business and leisure travelers most appreciate about a destination, and Johns Creek has so many of those qualities.
Stacey has spent the last year getting to know the residents, restaurants, parks, event venues and organizations in the City who share the vision of making Johns Creek the exception and extending the hand of hospitality to all who cross our city lines.
MARILYN MARGOLIS - Emeritus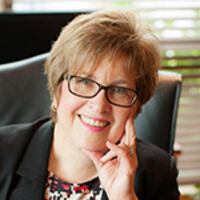 CEO of Emory Johns Creek Hospital, Marilyn began her career at Emory Health more than 30 years ago at Emory University Hospital as a staff nurse in CCU. After caring for patients at the bedside for 15 years, she went to the Emergency Department as the Unit Director and began a career in leadership roles at EHC that included Director of Nursing for emergency services and neurosciences, and Nursing Director for Operations. Marilyn has extensive experience leading quality initiative teams throughout the Emory Healthcare system in areas such as Emergency Service and ICU at Emory University Hospital and Emory University Hospital Midtown.
In 2011, she was named Chief Nursing Officer at Emory Johns Creek Hospital and later became the COO and eventually CEO in 2015. Notably, Marilyn is the recipient of the Nursing Management's Visionary leader award in 2007 and the Georgia Hospital Association's 2013 Lifetime Achievement Award. Marilyn received a bachelors in nursing from Albright College in Reading, PA and a masters degree in nursing administration from the Nell Hodgson Woodruff Emory University School of Nursing. She also has done post graduate work at Harvard Business School and the Woodruff Leadership Academy.
Marilyn is happily married to Tom Willenbrock and they enjoy hiking and boating at Lake Lanier. Kris Davis, Marilyn's daughter, is mother to Lucas and Ayden, and is a nurse in Macon, GA, married to Dr. David Davis, a professor at Mercer University. Tom and Marilyn also have two grandchildren in New Jersey, Kelyn and Erin, and visit Krista, Tom's daughter and Bryan Kondravy, her husband, as much as possible!
ABBE POLINE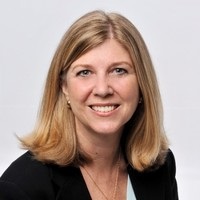 Abbe Poline is Vice President and Branch Manager for Renasant Bank in Johns Creek. She has served in many management roles in both consumer and commercial banking, marketing and project management over her 30+ years in banking. Abbe is a graduate of the University of Florida where she earned a BSBA in Finance. She is a graduate of the 2019 Leadership Johns Creek Class. Abbe is currently President of the Rotary Club of Johns Creek and on the Board of Leadership Johns Creek where she serves as Treasurer.
Abbe and her husband, Mike, have lived in Johns Creek since 2003 and have been members of Mount Pisgah United Methodist Church since 1995. Their son, Nick, is a recent graduate of the University of Georgia where he graduated Summa Cum Laude with a BA in Finance and Real Estate.
DON ROWE MD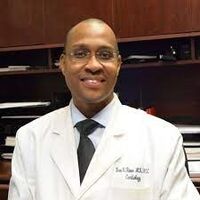 Dr. Rowe was born in Montego Bay, Jamaica and came to this country at a young age with his family. He grew up in Miami, Florida. He graduated valedictorian from Carol City High School and was then offered an academic scholarship for a combined BA/MD 7-year program with Fisk University and Meharry Medical College School of Medicine in Nashville, TN. He graduated from Fisk University Summa Cum Laude and was inducted into the Phi Beta Kappa academic medical society. In medical school at Meharry during his junior year he was inducted and later named president of the Alpha Omega Alpha academic medical society, Gamma chapter of Tennessee. He then graduated from medical school at Meharry in the top 1% of his class.
Dr. Rowe moved to Atlanta, GA where he completed internship, residency and a fellowship in cardiovascular diseases at Emory University School of Medicine. He was on the Emory Faculty until 2014 where he held numerous positions at Emory Johns Creek Hospital including medical director of the Intermediate Cardiac Care Unit. Dr. Rowe holds board certifications in Internal Medicine and Cardiovascular Diseases.
He is very active in his community and church and has given several CME and didactic sessions to the medical and non-medical community.
He was featured on CNN while at Emory for internal medicine residency. He was recognized again as one of Georgia Trend's "Top Doctor "Designation 2021 in cardiovascular diseases. He is presently serving as the President of the Johns Creek Health Care Association and is also currently a member of the Johns Creek's Town Center Advisory Committee.
He enjoys time with his family which includes his wife who is a pediatrician, their 2 daughters and twin boys. He also enjoys landscape projects and enjoys being involved with several church and community events.
CHARAN SHIKH MD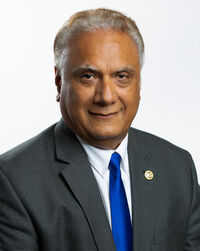 Dr. Charan Shikh is a true "doctorpreneur" and philanthropist. He was born and raised in India, where he went to medical school at the early age of 17. He was awarded the Lifetime National Merit Scholarship at the age of 15 by the Government of India. Upon his graduation, he moved to the United States and completed his residency at the Medical College of Georgia and has been practicing internal medicine in Atlanta for over 25 years. He has worked for some of the largest corporations in healthcare as an Executive Medical Director. In 1997, he founded The Primary Care Center, a new model of healthcare delivery in the primary care setting with the goal of making healthcare more accessible and affordable to the community. The company currently has several locations in the Atlanta area.
He has since founded multiple successful corporations and numerous professional organizations. He is currently the President and CEO of The Primary Care Center, Jawani Medical Spa, CompuPro International, the Indo-American Chamber of Commerce, the Indo-American Film Academy, the Indo-American Medical Association, the Indo-American Medical Society, and the Lionsgate Group. He is quite engaged in Indo-American relations and works closely with the External Ministry of India, as well as with the Consulate General of India in Atlanta.
Dr. Shikh has been very active in the community. He serves on the board of several nonprofit organizations, including the Johns Creek Symphony Orchestra, the Atlanta Festival Academy, and serves as a Board of Trustees for Gwinnett Technical College.
He is an active member and President-Elect of the Sandy Springs Rotary Club. He is a graduate of Leadership Sandy Springs Class of 2017. He has been honored by his peers with the "2019 Man of the Year Award."
He has served as Board of Directors and President of The Dorothy C. Benson Multipurpose Senior Complex, and the Sandy Springs Education Force Business Advisory Board, as well as Board of Directors of the United Nations Atlanta Chapter, the Indian-American International Chamber of Commerce, and the Sandy Springs Education Force.
He is a member of the American Medical Association (AMA) and the Medical Association of Georgia (MAG), the American College of Physicians (ACP), the American Laser Society, the American Bariatric Society, the American College of Occupational and Environmental Medicine, the HPV Prevention Workgroup with the American Cancer Society, and the Sandy Springs Civic Round Table.
Dr. Shikh enjoys traveling and spending time outdoors with his family.
REES WAITE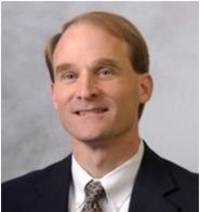 Rees is Vice President of the real estate development and construction services team overseeing all manner of improvements, development, and construction-related services. Rees has been with the company for over 18 years. He has extensive development experience with a portfolio totaling more than 6 million square feet, including Johns Creek, Technology Park/Atlanta, and Stanton Springs master-planned mixed use business parks, as well as corporate headquarters for such names as Verizon, Disney, Delta Airlines, and Turner Broadcasting.

Prior to TPA Group, Rees served as Senior Development Director for Holder Properties Atlanta and Director of the Corporate Services Division of Patton Construction Company in Atlanta.

Education: Auburn University
NATHAN YANCEY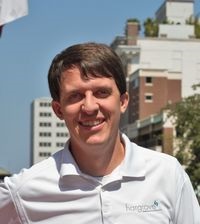 Nathan Yancey, P.E. is the Operations Leader for the Hargrove Engineers and Constructors,
Atlanta and Savannah locations. Since 2011, Nathan has been serving Hargrove's clients by
providing project management, leadership, engineering and design to the pulp and paper,
specialty chemical, power, oil and gas, biotech, pharmaceutical and steel industries. He
graduated with a Bachelor of Science degree in Chemical Engineering from the University of
Alabama. He attends Johns Creek United Methodist Church where he is an active member and
resides in Johns Creek with his wife Whitney and their two daughters.