WHITNEY BRYANT - CHAIR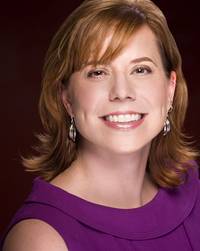 Whitney Bryant (CFP, CRPC) is an investment advisor with Financial Strategies of Georgia, specializing in retirement planning and investment management for individuals and small businesses. As a CERTIFIED FINANCIAL PLANNER professional Whitney's mission is to help clients achieve their financial goals using holistic review and planning strategies. Securities and Investment Advisory services offered through ING Financial Partners. Financial Strategies of Georgia is not a subsidiary of nor controlled by ING Financial Partners.
A native of Atlanta, Whitney graduated with honors from The University of Georgia, where she met her future husband, David. They became members of Perimeter Church after moving to Johns Creek in 2003 and are now the proud parents of two boys, James and Matthew. Whitney has played soccer for 30 years and is an avocational photographer.
TIM JENNETTE - Chair Elect
Tim Jennette is a Vice President of Commercial Lending for Loyal Trust Bank, headquartered in Johns Creek. He has spent his entire career in banking and finance and relocated to Atlanta from Louisville, KY in 1995. In his over 30-year career he has worked for banks of all sizes ultimately focusing on community banking.
He is a graduate of the University of Louisville where he received a bachelor's degree in Finance and a Master's Degree in Business Administration. He and his wife live in Johns Creek.They have two grown daughters. Tim was a member of the original Board of Directors for the Johns Creek Chamber, and the original Board of Directors for the Johns Creek Foundation. He previously served as Chairman of the Johns Creek Planning commission, a member of the Comprehensive Land Use Plan Committee, and member of the City's first Charter Commission. He is active in his church, Johns Creek United Methodist Church and sings in the choir, also a member of the Johns Creek Chorale. He is an avid runner and enjoys golf, yard work, and travel.
RENDER FREEMAN - Past Chair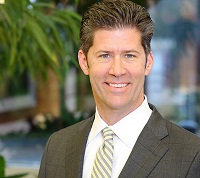 Render has dedicated his legal career to helping injury victims hold wrongdoers financilly responsible for their carelessness. As a trial attorney, Render has a broad range of experience in litigating complex disputes, including wrongful death, person injury, products liability, motor vehicle and trucking collisions, medial malpractice and more. Before joining Andersen, Tate & Car, P.C. in 2005 he practiced with an Atlanta firm for eleven years where he rose to partnership.
Render was born and raised in Atlanta. During his third year of law school, he was a visiting student at Brooklyn Law School in Brooklyn, New York where he studied securities law and commercial transactions. He and his family have resided in Johns Creek since 1995 where he is an active member of the Johns Creek Presbyterian Church.
SKIP ROLQUIN - Treasurer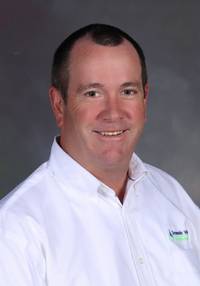 Skip Rolquin is the owner of Dramatic Water Solutions which is now heading into its 19th year here in Atlanta. Dramatic Water Solutions provides its customers with water filtration alternatives for Homes and Offices and help to provide its customers with an unlimited supply of great tasting water. The company also provides drinking water coolers and has added an office coffee service for its customers who have 20 or more employees.
Skip was born and raised in Lloyd Harbor, NY and has attended both the University of Florida and University of Central Florida where he received a degree in Business Finance. After college Skip worked for SunTrust bank in operations where he worked for 18 years in Bank Support, Automated Report Distribution, Items Processing Manager and finally the Vice President in charge of statewide distribution and transportation in Florida.
Skip has been an active member of the Johns Creek Chamber, Greater North Fulton Chamber, Cumming / Forsyth Chamber, and the Johns Creek Business Association. Skip Attended Leadership North Fulton and made an unsuccessful run for the Johns Creek City Council in 2006. Skip's hobbies include Tennis, Sailing, and Kayaking. Skip and his wife of 34 years, Julie, have lived in Johns Creek for 20 years. He has two adult children.
STUART PERRY - Secretary
Stuart Perry, Owner of A Farmers Insurance Agency in Johns Creek, was one of the first to be contracted with Farmers when they began operating in Georgia in 2012. Prior to that he spent several years in the Banking and Employee Benefits Industries. A Chamber Member for 0ver 9 years, Stuart currently Chairs the Ambassador Committee, and received the Chamber's Leadership Award in 2016, 2017, and 2018. His commitments to the community include sponsoring Chattahoochee High School Athletics, the Johns Creek Symphony Orchestra, and Findley Oaks Elementary PTA. Stuart and his wife Mary are 25 year area residents, and enjoy golf, gardening, and fishing at their cabin at Lake Blackshear in S.W. Georgia.
KELLI BUCHWALD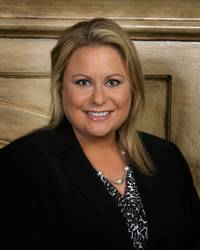 Kelli Buchwald is Community Relations Manager for Northside Hospital, where she promotes Northside's community services, sponsorships, special events and educational programs. Prior to joining Northside, Buchwald held high profile corporate communications management positions at General Electric, BellSouth and Blue Cross Blue Shield.
Buchwald has been on the Board of Directors for the Johns Creek Business Association since 2005, and was the organization's President in 2008. In addition, she is on the Boards of Directors of the Rotary Club of Johns Creek (Vice President), the Johns Creek Chamber of Commerce, Leadership Johns Creek and the Johns Creek Arts Center. She was named a "Rising Captain of Industry" from Forsyth Co. News in 2005, and is a graduate of the 2006 Leadership Forsyth Class.
Buchwald grew up in Orlando, Florida, and attended the University of Central Florida and the University of Florida. She has a B.A. in Journalism with a specialty in Advertising and Public Relations.
BETSY LIERMANN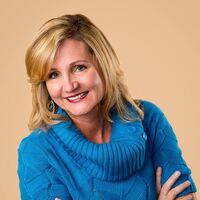 Betsy Liermann of Crye-Leike Realtors is The Healthy Choice in Real Estate serving Johns Creek and surrounding areas. Prior to her career in Real Estate, Betsy spent nearly 20 years in software sales and management, 8 years starting and building her own local franchise with her husband, and several overlapping years in the health and wellness space helping her clients be healthier through the use of superior natural nutritional supplements and removing toxins from their homes.
Through her experience in the corporate world selling to C-Level executives and managing a sales team, then building a small business from scratch to sell it profitably, as well as one on one health counselling, Betsy has honed the skills of listening for understanding, negotiation for win-win results as well as has developed a great network of resources that she can share with her clients. Betsy focuses on representing both Sellers and Buyers with about a 50/50 split between the two. Having lived in the Johns Creek, Suwanee, Alpharetta, Cumming area for over 20 years, Betsy is familiar with the real estate market, schools, and the unique attributes that make our community special.
Betsy has been a member of the Johns Creek Chamber of Commerce for over nine years and serves as Membership Chair and as an Ambassador. She has been married over 30 years to Mike Liermann, has two adult children, a grand puppy, and attends of North Point Community Church.
MARILYN MARGOLIS - Emeritus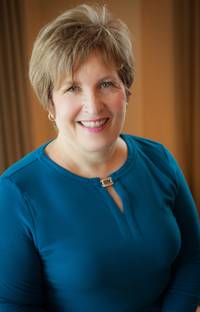 CEO of Emory Johns Creek Hospital, Marilyn began her career at Emory Health more than 30 years ago at Emory University Hospital as a staff nurse in CCU. After caring for patients at the bedside for 15 years, she went to the Emergency Department as the Unit Director and began a career in leadership roles at EHC that included Director of Nursing for emergency services and neurosciences, and Nursing Director for Operations. Marilyn has extensive experience leading quality initiative teams throughout the Emory Healthcare system in areas such as Emergency Service and ICU at Emory University Hospital and Emory University Hospital Midtown.
In 2011, she was named Chief Nursing Officer at Emory Johns Creek Hospital and later became the COO and eventually CEO in 2015. Notably, Marilyn is the recipient of the Nursing Management's Visionary leader award in 2007 and the Georgia Hospital Association's 2013 Lifetime Achievement Award. Marilyn received a bachelors in nursing from Albright College in Reading, PA and a masters degree in nursing administration from the Nell Hodgson Woodruff Emory University School of Nursing. She also has done post graduate work at Harvard Business School and the Woodruff Leadership Academy.
Marilyn is happily married to Tom Willenbrock and they enjoy hiking and boating at Lake Lanier. Kris Davis, Marilyn's daughter is mother to Lucas and Ayden, and is a nurse in Macon, GA, married to Dr. David Davis, a professor at Mercer University. Tom and Marilyn also have two grandchildren in New Jersey, Kelyn and Erin, and visit Krista, Tom's daughter and Bryan Kondravy, her husband, as much as possible!
RICH LOCKHART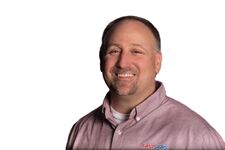 Rich Lockhart has been an account manager with Fastsigns-Johns Creek for the past 3+ years. Prior to this, Rich worked in sporting events, including local Olympic organizing committees in Atlanta and Salt Lake City, fundraising and non-profit management. Rich grew up in New York, received his undergraduate degree in Accounting from the University at Albany and has a masters degree in Sports Administration from Georgia State University.
Rich serves as the Chair of the Chamber Networking Committee. He is also on the Board of Directors for the Johns Creek Public Safety Foundation. Rich lives in Johns Creek with his wife and 2 children.
LINDA McCAIN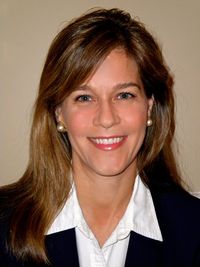 Linda McCain represents the Johns Creek and Alpharetta areas. She currently serves as Fulton County School Board Vice President. She was first elected to the school board in 2010 and in May 2014 was reelected to her second four-year term. Before serving on the school board, she advocated for children and public education for more than 12 years as a member of local school advisory councils and PTAs in her children's schools. During her time on the school board, she has promoted the efficient and conservative use of taxpayer dollars and the increase accountability of school system stakeholders. In December, 2014, she was appointed to serve on Governor Nathan Deal's Education Advisory Board.
SAMANTHA MICHAELS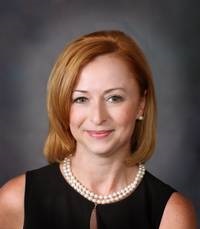 Samantha is Vice President, Financial Sales Manager with First Citizens Bank (Peachtree Parkway). She has been with First Citizens Bank for over 4 years. Samantha grew up in central Florida. She attended the University of South Carolina where she first went into banking. She now has over 21 years of experience in the banking industry.
She is married to her husband, Ray and they have a daughter. She is an avid runner and in her free time she enjoys spending time with her family.
JEFFREY SMITH, MD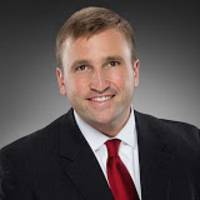 Jeffrey Smith, MD is a board eligible Orthopaedic Surgeon with OrthoAtlanta and fellowship trained in the subspecialty of foot and ankle surgery. Dr Smith offers comprehensive treatment options for a variety of foot and ankle conditions including sports injuries, post-traumatic deformity, congenital deformity, acute fractures and more. He is certified with American Board of Orthopaedic Surgery (Board Eligible) and Suspecialty: Foot and Ankle.
REES WAITE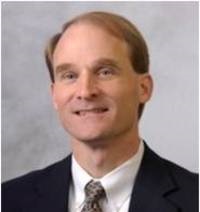 Rees is Vice President of the real estate development and construction services team overseeing all manner of improvements, development, and construction-related services. Rees has been with the company for over 18 years. He has extensive development experience with a portfolio totaling more than 6 million square feet, including Johns Creek, Technology Park/Atlanta, and Stanton Springs master-planned mixed use business parks, as well as corporate headquarters for such names as Verizon, Disney, Delta Airlines, and Turner Broadcasting.

Prior to TPA Group, Rees served as Senior Development Director for Holder Properties Atlanta and Director of the Corporate Services Division of Patton Construction Company in Atlanta.

Education: Auburn University
SCOTT WILLIAMS
Scott Williams is the Founder/President of The Stonehaven Group-HR, LLC, and international human capital advisory firm launched in 2001. Scott has held several domestic and international executive positions with PPG Industires, two e-commerce start up firms and The Coca-Cola Company. He ended his corporate career, with The Coca-Cola Company as the Group VP of HR, North America.
Scott is and angel investor and sits on the board of four start-up companies. Advising throughout North America, Latin America and Europe, he is sought out for his skills in Covid Crisis Mangaement, maximizing human capital performance, strategic workforce planning, transitional management and mitigating legal/reguolatory costs to his clients.
Mr. Williams is a graduate of the University of Pittsburgh with a Bachelor's degree in Internationl business and Letters in International Resource Management for the University of Oxford, All Souls College, Oxford, United Kingdom.
NATHAN YANCEY
Nathan Yancey, P.E. is the Operations Leader for the Hargrove Engineers and Constructors,
Atlanta and Savannah locations. Since 2011, Nathan has been serving Hargrove's clients by
providing project management, leadership, engineering and design to the pulp and paper,
specialty chemical, power, oil and gas, biotech, pharmaceutical and steel industries. He
graduated with a Bachelor of Science degree in Chemical Engineering from the University of
Alabama. He attends Johns Creek United Methodist Church where he is an active member and
resides in Johns Creek with his wife Whitney and their two daughters.