MARILYN MARGOLIS - CHAIR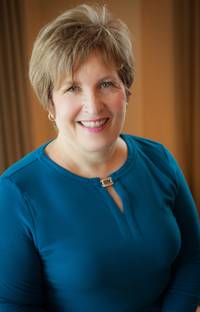 CEO of Emory Johns Creek Hospital, Marilyn began her career at Emory Health more than 30 years ago at Emory University Hospital as a staff nurse in CCU. After caring for patients at the bedside for 15 years, she went to the Emergency Department as the Unit Director and began a career in leadership roles at EHC that included Director of Nursing for emergency services and neurosciences, and Nursing Director for Operations. Marilyn has extensive experience leading quality initiative teams throughout the Emory Healthcare system in areas such as Emergency Service and ICU at Emory University Hospital and Emory University Hospital Midtown.
In 2011, she was named Chief Nursing Officer at Emory Johns Creek Hospital and later became the COO and eventually CEO in 2015. Notably, Marilyn is the recipient of the Nursing Management's Visionary leader award in 2007 and the Georgia Hospital Association's 2013 Lifetime Achievement Award. Marilyn received a bachelors in nursing from Albright College in Reading, PA and a masters degree in nursing administration from the Nell Hodgson Woodruff Emory University School of Nursing. She also has done post graduate work at Harvard Business School and the Woodruff Leadership Academy.
Marilyn is happily married to Tom Willenbrock and they enjoy hiking and boating at Lake Lanier. Kris Davis, Marilyn's daughter is mother to Lucas and Ayden, and is a nurse in Macon, GA, married to Dr. David Davis, a professor at Mercer University. Tom and Marilyn also have two grandchildren in New Jersey, Kelyn and Erin, and visit Krista, Tom's daughter and Bryan Kondravy, her husband, as much as possible!
Render Freeman - Chair Elect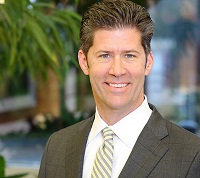 Render has dedicated his legal career to helping injury victims hold wrongdoers financilly responsible for their carelessness. As a trial attorney, Render has a broad range of experience in litigating complex disputes, including wrongful death, person injury, products liability, motor vehicle and trucking collisions, medial malpractice and more. Before joining Andersen, Tate & Car, P.C. in 2005 he practiced with an Atlanta firm for eleven years where he rose to partnership.
Render was born and raised in Atlanta. During his third year of law school, he was a visiting student at Brooklyn Law School in Brooklyn, New York where he studied securities law and commercial transactions. He and his family have resided in Johns Creek since 1995 where he is an active member of the Johns Creek Presbyterian Church.
SUSAN GRISSOM - TREASURER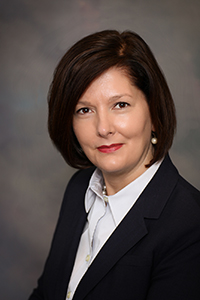 Susan Grissom is the Attorney at Grissom Law, LLC, practicing in the areas of Estate Planning, Elder Law, Probate and Corporate/Business Law. Mrs. Grissom works with families to determine their Estate Planning Needs; draft Wills, Trusts and other documents to implement Estate Plans; and serves as Executor and/or Trustee for many clients. In addition, Mrs. Grissom works with small businesses as general counsel, organizing entities, preparing and reviewing contracts, and preparing and reviewing business plans and various other documents. Grissom Law is located in Johns Creek.
Prior to establishing Grissom Law, LLC, Mrs. Grissom worked with IT companies and government agencies from the local level in Knox County Tennessee to the United States Department of Energy, Department of State and the Nuclear Regulatory Commission to the United Nations. During this time, Mrs. Grissom managed teams implementing and maintaining systems responsible for tracking and accounting for nuclear materials within the United States in compliance with NUREGS and DOE policy as well as in compliance with bilateral treaties the United States is a party to. Mrs. Grissom received her BS from the University of South Carolina and her JD from the Georgia State University College of Law.
Mrs. Grissom is actively involved in her community. In addition to being a member of the inaugural class of Leadership Johns Creek, Inc., Mrs. Grissom serves on the Board of Directors of four other local non-profits, the Johns Creek Chamber of Commerce, Johns Creek Arts Center, Johns Creek Advantage and Emory Johns Creek Hospital. Mrs. Grissom also served as a member of the Charter Commission for the City of Johns Creek and the Johns Creek Planning Commission. Susan and her husband, Bryan, have three children.
REES WAITE - SECRETARY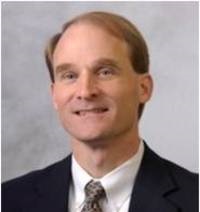 Rees is Vice President of the real estate development and construction services team overseeing all manner of improvements, development, and construction-related services. Rees has been with the company for over 18 years. He has extensive development experience with a portfolio totaling more than 6 million square feet, including Johns Creek, Technology Park/Atlanta, and Stanton Springs master-planned mixed use business parks, as well as corporate headquarters for such names as Verizon, Disney, Delta Airlines, and Turner Broadcasting.

Prior to TPA Group, Rees served as Senior Development Director for Holder Properties Atlanta and Director of the Corporate Services Division of Patton Construction Company in Atlanta.

Education: Auburn University
KENT DAVIES - President & CEO Johns Creek Chamber of Commerce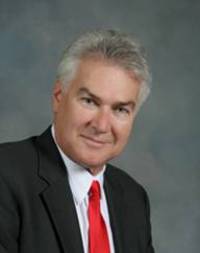 Kent Davies retired Vice President of the World Financial Group, as well as the Past President of the WFG Foundation. WFG's Worldwide Headquarters is located in Johns Creek. As VP, he worked with large financial services sales force in both the USA and Canada. As President of the WFG Foundation, he lead fund raising efforts, operations and grant distribution to help serve those in need across the world. He is also a licensed Life, Accident & Health Agent and Securities Registered Rep, including Supervisory.
Kent also serves as a Board Member on Johns Creek Advantage helping with 'smart growth' of Johns Creek bringing & growing business and jobs to Johns Creek.
Kent and wife Susan met while both attended college at BYU. They have 4 children and 10 grandchildren. Kent also is a community volunteer in many projects, including a program that helps find employment for those in need and directly facilitating an emergency preparedness program involving 200 families through his church. Past positions held include Division Manager for GNC/DCI with responsibility for 1800 franchises and 30 company units and VP of Operations for over 100 restaurants. For recreation Kent enjoys SCUBA diving, travel and spending time with family.
JOHN BEMONT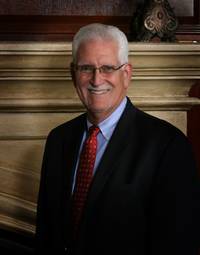 John Bemont (President and CEO, Johns Creek Chamber of Commerce - retired) is past Board Chairman of the Johns Creek Chamber of Commerce. He has lived in the Johns Creek area for sixteen years and was formerly owner of FastFrame of Johns Creek.
John retired from AT&T as Human Resources Director in 1998 at their corporate headquarters in Morristown NJ, after a career of over 30 years serving in operations, marketing and human resources. A corporate relocation specialist, John was a board member of the Employee Relocation Council, a worldwide trade association with over 12,000 members and was elected and served as Chairman of the Board in 1997.
Mr. Bemont has been very active in community organizations having served in leadership roles in the Boy Scouts, the United Way, and various Chambers of Commerce. He is a member of Johns Creek United Methodist Church and serves of the Boards of Directors of both the Johns Creek Advantage. He and his wife Vicki enjoy golf, travel and judging dog shows. He attended UNC Charlotte and served in the United States Marine Corps reserve.
KELLI BUCHWALD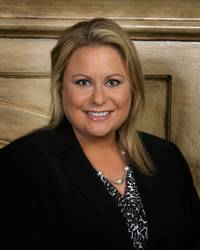 Kelli Buchwald is Community Relations Manager for Northside Hospital, where she promotes Northside's community services, sponsorships, special events and educational programs. Prior to joining Northside, Buchwald held high profile corporate communications management positions at General Electric, BellSouth and Blue Cross Blue Shield.
Buchwald has been on the Board of Directors for the Johns Creek Business Association since 2005, and was the organization's President in 2008. In addition, she is on the Boards of Directors of the Rotary Club of Johns Creek (Vice President), the Johns Creek Chamber of Commerce, Leadership Johns Creek and the Johns Creek Arts Center. She was named a "Rising Captain of Industry" from Forsyth Co. News in 2005, and is a graduate of the 2006 Leadership Forsyth Class.
Buchwald grew up in Orlando, Florida, and attended the University of Central Florida and the University of Florida. She has a B.A. in Journalism with a specialty in Advertising and Public Relations.
WHITNEY BRYANT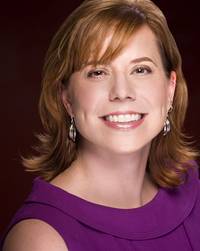 Whitney Bryant (CFP, CRPC) is an investment advisor with Financial Strategies of Georgia, specializing in retirement planning and investment management for individuals and small businesses. As a CERTIFIED FINANCIAL PLANNER professional Whitney's mission is to help clients achieve their financial goals using holistic review and planning strategies. Securities and Investment Advisory services offered through ING Financial Partners. Financial Strategies of Georgia is not a subsidiary of nor controlled by ING Financial Partners.
A native of Atlanta, Whitney graduated with honors from The University of Georgia, where she met her future husband, David. They became members of Perimeter Church after moving to Johns Creek in 2003 and are now the proud parents of two boys, James and Matthew. Whitney has played soccer for 30 years and is an avocational photographer.
KEVIN CARROLL, CCM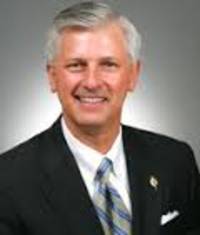 Kevin has been General Manage/Chief Operating Officer of Atlanta Athletic Club (AAC) in Johns Creek since May 2013. Prior to taking his position a AAC, he served as the GM/COO at The Loxahatchee Club in Jupiter, Florida. From 1996-2004 he was GM of Bellerive Country Club in St. Louis, Mo., during which time the club hosted the 2004 Senior Open.
Earlier in his career, he held the GM positions at Indian Hills Country Club, The University Club and the Learned Club and Adams Alumni Center.
He joined the Club Managers Association of America in 1981, and was certified as a Certified Club Manager in 1988. In 2000, he was inducted into the CMAA's Honor Society, and he achieved his Certified Chief Executive designation in 2008. In 1988 , he was presented with a lifetime membership in the University of Kansas Alumni Association by it's Board of Directors
Kenneth (Ken) Davis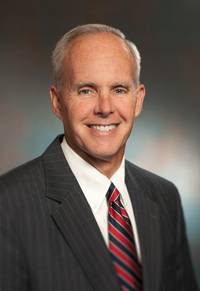 Ken Davis has more than 30 years of experience in the finance and banking industry. After graduating from college and serving six years in the U.S. Army, Ken returned to his hometown of Atlanta to begin his banking career. Prior to joining Renasant Bank, Davis held a number of leadership and executive management positions, across several lines of business, including increasing both commercial and consumer loan and deposit share in North Metro Atlanta.
An Atlanta native, he earned his bachelor's degree in the Arts from Wake Forest University. He also is a graduate of the American Bankers Association Stonier Graduate School of Banking.
Ken maintains active involvement in several community service organizations. He is an avid member of the Rotary Club of Roswell, and served as past Chairman of the Board of Directors of the Greater North Fulton Chamber of Commerce. In addition, Ken volunteers as President of the Roswell Convention and Visitors Bureau.
Ken and his wife, Miriam, reside in Alpharetta. They have three grown daughters, and are proud grandparents of their new granddaughter. Ken enjoys golf, the arts, and family.
LEE DAWKINS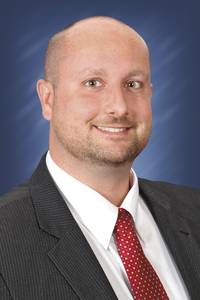 Lee Dawkins, a Georgia native, an insurance agent with over 10 years of experience and with American Family Insurance for over 6 years. Lee not only serves on the Chamber Board, he also is a Scout Master for Local Troops with the Boy Scouts of America. He loves hanging out with his family, camping, hiking, disc golf and flying drones.
RICHARD DUKES, MD FACEP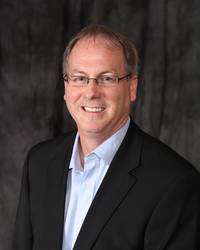 Richard Dukes, MD is the owner and CEO of Physicians Express Care with facilities located in Johns Creek and Woodstock, Ga. He is a board certified Emergency Physician at Northside Hospital Cherokee. Dr. Dukes completed his residency in Emergency Medicine at Wayne State University/ Detroit Medical Center in Detroit, Michigan.
Dr. Dukes serves as the Chairman of both the Department of Medicine and the Department of Emergency Medicine at Northside Hospital Cherokee. He is a fellow in the American College of Emergency Physicians and the Medical Director for Clayton Fire and Emergency Medical Services. Dr. Dukes has been in medical practice for over 12 years in the Atlanta area. He is involved with numerous universities, serving as clinical teaching faculty. He provides teaching clerkships for students from Emory University School of Medicine in Atlanta, University of Alabama School of Nursing at Birmingham, Trevecca Nazarene University in Nashville and South University in Savannah.
Dr Dukes enjoys travel, sailing, fishing, reading and is currently getting his pilot's license so that he can find those hard to reach fishing spots!
RANDY EKERBERG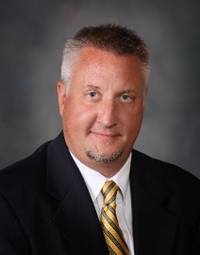 Randy currently serves a Project Manager at Optech overseeing public works activities in Johns Creek, as well as assisting with the oversight of water, wastewater, and other public works projects in other locations. Randy has over 20 years experience in the water, wastewater, industrial waste and public works field. He is dual certified in water/wastewater operations, collection and distribution maintenance and laboratory analysis. He also assists with new staffing plans, budget reviews, new project development and start-ups and any other necessary tasks that arise.
Andy Fang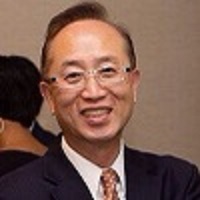 Originally from Taiwan, Andy moved to the United States in 1980. While at California State University, he studied Medical Technology. Since then, he has owned a floral shop and a travel company. In 1993, he started the fast food chain, Great Panda and Lon U Chinese & Thai Cuisine. He currently owns and operates Pearl Lian Oriental Restaurant and Bar in Johns Creek. Along with restaurant ownership, Andy also owns shipping centers in Peachtree Corners and Johns Creek.
Bill Hamilton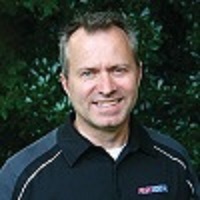 Bill started his career at FastSigns of Norcross in 2013. He brought with him 25 years of print and promotions experience. He has a B.F.A. in Printing and Fine Arts from Auburn University. Bill is now the Sales Manager for FastSigns of Norcross, Downtown Atlanta and Johns Creek. Bill has received the Sales Certification with FastSigns International - 2014, Bronze Level Sales Award - 2015, Panel of the Pros - 2015, Bronze Level Sales Award - 2016, and Silver Level Sales Award - 2017. Not only does Bill sit on the board, he is also Networking Chair for the Johns Creek Chamber. Bill and his wife Lisa live in Cumming Georgia and enjoy SEC sporting events and boating on Lake Lanier. His daughter currently attends the University of Alabama (Roll Tide!).
WARREN HUTMACHER
A native of New Jersey, Hutmacher joined the City of Johns Creek as its City Manager in April of 2014. He brings 19 years of experience in municipal government to his position, most recently serving as the City Manager for Dunwoody, Georgia, since its founding in 2008.
Prior to that appointment, Hutmacher served as the City Manager of Norcross, Georgia from 2006-2008, and Avondale Estates, Georgia from 2003 to 2006. He also served from 1999 to 2003 as Assistant to the City Manager of Marietta, Georgia, following a one year stint in the Georgia Governor's Office of Planning and Budget from 1998 to 1999. He began his career in municipal government as the Deputy City Clerk in Marietta from 1997 to 1998.

Hutmacher earned a master's degree in Public Administration from Ohio State University and a B.A. in Political Science from the University of Delaware. He is a member of the International City Managers Association (ICMA) and the Georgia City/County Managers Association. He was named by Georgia Trend Magazine as one of "40 Under 40 – Georgia's Rising Stars" in 2003.
RON JONES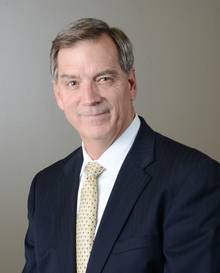 Ronald E Jones, AAMS, Financial Advisor, Kingdom Advisor, Franchise Owner of Ameriprise Financial serving clients in north Georgia. Ronald formerly held the position of President and then Sales Manager of TekPlan Solutions, Branch Manager Georgia Siebe Environmental Controls, and Sales Manager of Johnson Controls El Paso, Texas. Ron is Charter Member of the Johns Creek Chamber of Commerce and is the Founder of Leadership Johns Creek and Student Leadership Johns Creek. Ron was President of Rotary Johns Creek North Fulton from July 2015 through June 2016. Ron is a Deacon and teacher at the North Metro Baptist Church in Duluth, Ga. He was in the USMC PLC program from 1968 through 1972 with an honorable discharge.
Ron and his wife Kathy have three grown children and three grandchildren who live out of state. When not working, Ron enjoys spending time with family and hiking for exercise and playing golf for fun.
Don Kemp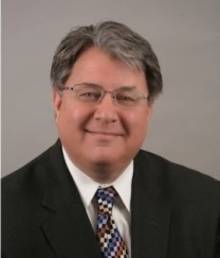 Don Kemp, AWMA® designee, is founder and President of Community Risk Advisors, a comprehensive financial services firm. Don's team has developed and refined a process that helps clients get to a "work optional" lifestyle while protecting them along the way. For business owners, Don advises on 401k plans, employee benefits, and executive compensation packages. Community Risk Advisors is in Duluth.
Prior to establishing Community Risk Advisors, Don worked in the financial services industry for 9 years. Before entering Financial Services, Don worked in Sales & Marketing with Procter & Gamble, Borden, and was Vice President of Retail Marketing for Mrs. Smith's Bakeries, a division of Flowers Foods. Don also served as a Non-Commissioned Officer and Officer in the U.S. Army, leaving as a Captain.
Don is actively involved in the community. He has served as Chair of the Business Advancement Resource (BAR) for the Cumming Forsyth Chamber of Commerce and is a Past President of Johns Creek Business Association. Don and his wife Karon have two children.
Linda McCain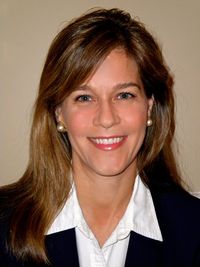 Linda McCain represents the Johns Creek and Alpharetta areas. She currently serves as Fulton County School Board Vice President. She was first elected to the school board in 2010 and in May 2014 was reelected to her second four-year term. Before serving on the school board, she advocated for children and public education for more than 12 years as a member of local school advisory councils and PTAs in her children's schools. During her time on the school board, she has promoted the efficient and conservative use of taxpayer dollars and the increase accountability of school system stakeholders. In December, 2014, she was appointed to serve on Governor Nathan Deal's Education Advisory Board.
SAMANTHA MICHAELS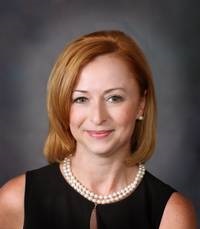 Samantha is Vice President, Financial Sales Manager with First Citizens Bank (Peachtree Parkway). She has been with First Citizens Bank for over 4 years. Samantha grew up in central Florida. She attended the University of South Carolina where she first went into banking. She now has over 21 years of experience in the banking industry.
She has been married to her husband, Ray for 10 years and they have a daughter. She is an avid runner and in her free time she enjoys spending time with her family.
Stuart Miller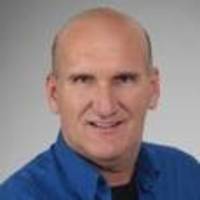 Stuart Miller is the Executive Director of the Johns Creek Arts Center. A native of Savannah, he earned his bachelor's degree with a double major in History and Theatre from Shorter College and Graduate Degree in Museum Studies from Georgia Southern College. He also holds a Certificate in Arts Administration from the University of Massachusetts/Amherst. Stuart has spent most of the past twenty five years as an educator and administrator for arts organizations in Kansas, Alabama, and Georgia. In the course of his career he has provided the artistic direction for hundreds of art exhibitions, festivals and education programs in the arts. Stuart has served on numerous arts boards and as a grant reviewer for the Georgia Council for the Arts, Florida Department of Cultural Affairs, and the National Endowment for the Arts. He currently is a participant in Leadership Johns Creek Class of 2017.
DIANA POTTS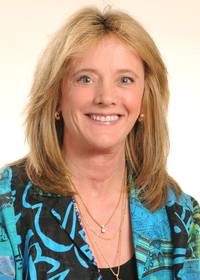 Diana Potts RN, CRRN, Director, Patient Logistics and Productivity – Gwinnett Medical Center-Duluth
Diana started her career as a staff nurse at Raritan Bay Medical Center in Perth Amboy, NJ. She has since held positions as Head Nurse, Unit Director, Patient Care Coordinator within a variety of areas. She joined Gwinnett Hospital System in 2007 as Chief Nursing Officer providing leadership and management for quality of care for assigned departments including IP Rehabilitation Nursing, Laboratory, Pharmacy, Respiratory Services, Emergency, Medical/Telemetry, Surgical, Intensive Care and Intermediate Care.
Among her many awards and accomplishments included are, Nurse Manager of the Year, Gwinnett Hospital System - 1996, Georgia Hospital Association CNO Council Member, Volunteer Hospitals of America (VHA) – Georgia Organization of Nursing Leaders (GONL) State Member, North Central District Member, Nominee/finalist – Healthcare Excellence Award, Gwinnett Chamber of Commerce – 2012, Leadership Gwinnett, Class of 2014, GHS Women's Advisory Committee, 2012 – present, Patient Resource Navigator Cabinet, April 2015- present. She with Johns Creek Chamber of Commerce, Leadership Johns Creek (mentor and Class of 2011) and the Johns Creek Arts Center.
Brian Rhoades, P.E.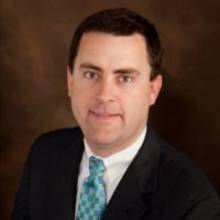 Brian Rhoades, P.E. is the Vice President of Operations for the Eastern Region and serves on the Board of Directors for Hargrove Engineers + Constructors. Since 2004, Brian has been serving Hargrove's clients by providing project management, leadership, engineering and design, and business development efforts to the pulp and paper, specialty chemical, power, oil and gas, biotech, pharmaceutical, and steel industries. He is responsible for managing the Atlanta, GA, Savannah, GA, Decatur, AL and Memphis, TN offices. Brian is an active participant in the Construction Industry Institute (CII). He attends First Baptist Cumming where he serves as a Deacon and Sunday School Teacher. Brian graduated with his Mechanical Engineering degree from the University of South Alabama and lives in Cumming, GA, with his wife, Jennifer, and their two children.
Lynnette (Lynne) Riley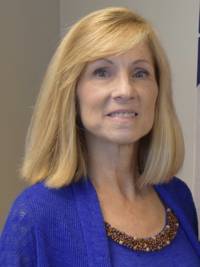 Lynne was appointed by Governor Nathan Deal to serve as the State Revenue Commissioner in January of 2015. Lynne comes to the Department of Revenue most recently from the Georgia General Assembly, where she served four years in office as the House District 50 (Johns Creek) Representative. She served as one of Governor Deal's floor leaders in 2014, and as a member of the Ways and Means, Natural Resources and Environment, Retirement and the Metropolitan Atlanta Rapid Transit Oversight committees. Riley served as the Fulton County House Delegation Chair during the 2013-2014 session, and as a Governor's Floor Leader in 2014. Commissioner Riley served as the Fulton County Commissioner for District 3. She currently serves on the Board of Trustees of the Federation of Tax Administrators, the Southeast Association of Tax Administrators, the Identity Theft Tax Refund Fraud Information Sharing & Analysis Center Senior Executive Board and a proud member of the Rotary Club of Johns Creek - North Fulton.
Lynne was Principal of Riley Accounting Service for over 30 years. She is married to Mike Riley and they have three adult children and one grand-daughter. They have enjoyed living in the Johns Creek community since 1988.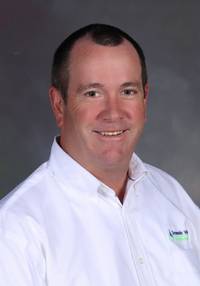 Skip Rolquin
Skip Rolquin is the owner of Dramatic Water Solutions which is now heading into its 19th year here in Atlanta. Dramatic Water Solutions provides its customers with water filtration alternatives for Homes and Offices and help to provide its customers with an unlimited supply of great tasting water. The company also provides drinking water coolers and has added an office coffee service for its customers who have 20 or more employees.
Skip was born and raised in Lloyd Harbor, NY and has attended both the University of Florida and University of Central Florida where he received a degree in Business Finance. After college Skip worked for SunTrust bank in operations where he worked for 18 years in Bank Support, Automated Report Distribution, Items Processing Manager and finally the Vice President in charge of statewide distribution and transportation in Florida.
Skip has been an active member of the Johns Creek Chamber, Greater North Fulton Chamber, Cumming / Forsyth Chamber, and the Johns Creek Business Association. Skip Attended Leadership North Fulton and made an unsuccessful run for the Johns Creek City Council in 2006. Skip's hobbies include Tennis, Sailing, and Kayaking. Skip and his wife of 34 years, Julie, have lived in Johns Creek for 20 years. He has two adult children.
Jeffrey Smith, MD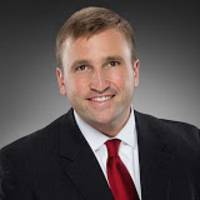 Jeffrey Smith, MD is a board eligible Orthopaedic Surgeon with OrthoAtlanta and fellowship trained in the subspecialty of foot and ankle surgery. Dr Smith offers comprehensive treatment options for a variety of foot and ankle conditions including sports injuries, post-traumatic deformity, congenital deformity, acute fractures and more. He is certified with American Board of Orthopaedic Surgery (Board Eligible) and Suspecialty: Foot and Ankle.
Matt Tesvich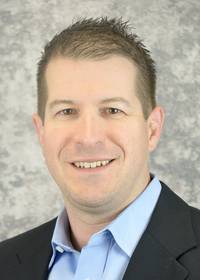 Matt Tesvich, M.B.A. is IT Site Head for the Alcon campus in Johns Creek. The campus designs, produces, and distributes eye care products to enhance sight and improve people's lives and includes a state-of-the-art manufacturing facility. Matt is a well-rounded executive with extensive International business and technical expertise in Asia/Pacific, European, and North American regions. He directed the IT build-out of massive facility expansions, and previously led numerous successful SAP / ERP roll-outs. Other strengths include building rapport, executing programs, and leading teams with a long-term vision.
Matt earned a M.B.A. in Finance from the J. Mack Robinson College of Business at Georgia State University and a B.S. in Information Systems from Louisiana State University. Matt and his wonderful wife Sheri are blessed parents of three children.