The Johns Creek Chamber helps members thrive when participating in chamber annual events as it allows them to connect with potential customers and partners, learn about industry trends and best practices, and showcase their products and services, which can lead to increased visibility, credibility, an increase in community engagement, and ultimately, business growth.
Ground Breaking Ceremonies
Ground breakings are a ceremonial event that mark the beginning of construction on a new building, infrastructure, or development project. The event usually invovles a group of diginitaries and special guests gathering at the construction side to symbolically break ground with our fancy gold shovel! The ceremony typically includes speeches, refreshments, and photo opportunities for attendees. Ground breakings provide an opportunity to celebrate the start of a new project and the potential it holds for the community.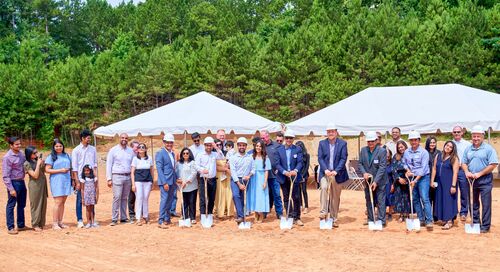 Ribbon Cuttings Ceremonies
Ribbon cuttings are a ceremonial event held to celebrate the opening of a new business, organization, or public facility. The event involves speeches, photo opportunities, and refreshments. When everyone is settled in a Johns Creek Chamber ribbon is stretched across the attendees, which is then cut with our big scissors by special guests or dignitaries. Ribbon cuttings provide an opportunity for the community to welcome and support new ventures, while also showcasing the hard work and dedication of the owners. Whether you're a small boutique or a large community center, ribbon cuttings are a great way to mark the beggining of a new chapter!
The Johns Creek Chamber staff would be happy to assist you in planning a ribbon cutting. Please contact the Chamber at (770) 495-0545.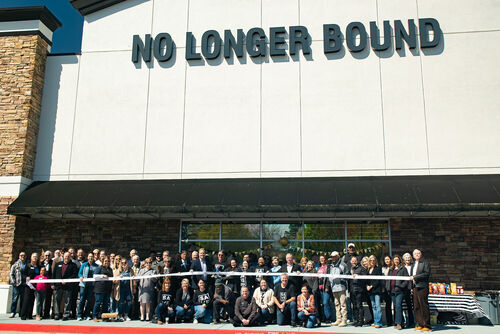 Chicks in Charge

The Annual Golf Classic
"Drive" your business and "ace" your competition when you sponsor and participate in this event. This tournament sells out each year, getting the attention of major fortune 500 companies as well as local small business owners.
The Annual Health & Wellness Expo
This event brings healthcare providers and the community together under one roof. This expo includes wellness providers in all areas of healthcare, including non-traditional, holistic, insurance, long-term care, elder care and preventative.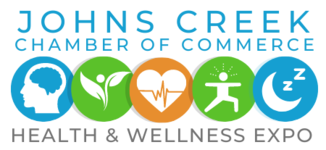 The Annual Community EXPO
Participation in this event provides a major opportunity to market your business to thousands of people, in the months leading up to the show as well as enhanced exposure at the event. Exhibitors range from large to small companies from a diversified group of industries. The Expo attracts numerous business executives from every level.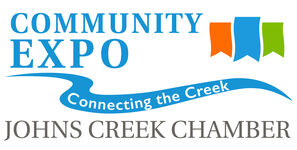 The Annual Gala
Celebrate the Johns Creek Chamber's membership and accomplishments. This upscale event draws a large crowd of who's who in Johns Creek, including notable elected officials and celebrities. An evening of elaborate dining, awards, and entertainment at one of Johns Creek's finest establishments, this event always draws over 300 people.